Microsoft announced two new peripherals meant to accompany Windows 8 tablets
Microsoft officially announced today two new peripherals meant to accompany Windows 8 tablets: the Wedge Touch Mouse and the Wedge Mobile Keyboard. Both are highly compact Bluetooth devices that are optimized in certain ways for tablet use.
The Wedge keyboard is a compact keyboard with full-size keys complete with Windows 8 hotkeys, its killer feature is a silicon-rubberized cover that can both protect the keyboard and be folded along a seam to use as a tablet stand. The seam has a continuous range of motion and will stay stiff at any angle, allowing users some flexibility in the angle of the tablet resting in it. When not moonlighting as a stand, the cover provides the keyboard and tablet some protection from each other when jostling around in a bag.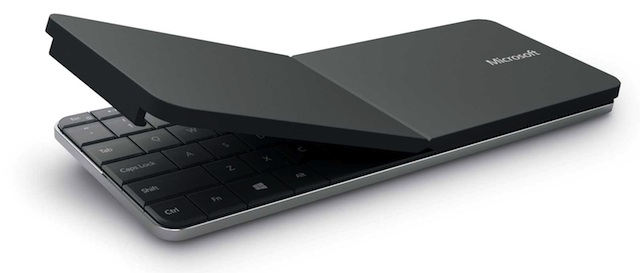 The keyboard itself uses scissor switches and is comfortable to type on, with good key travel. A small indicator light between the function keys and letters flashes when the keyboard needs pairing. The battery compartment seems to have been a particular focus of design: rather than using a compartment-and-door arrangement, a small tray containing the batteries slides out from the column on the top underside that also works to prop up the keyboard. The battery column also acts as a convenient grip when carrying the tablet and keyboard together.
The Wedge mouse is the odder of the two. It's only a few inches square (2.39 by 2.11 inches, to be exact) with a tapered, triangular design, like, well, a wedge of cheese—basically just the tip of a normal mouse. It has two standard keys for clicking, and its large flat top surface is touch sensitive, allowing users to one-finger scroll up, down, left, and right. But that's it. Although it might seem like the ideal surface to support more complex multitouch gestures, like Windows 8's two- and three-finger gestures, it doesn't.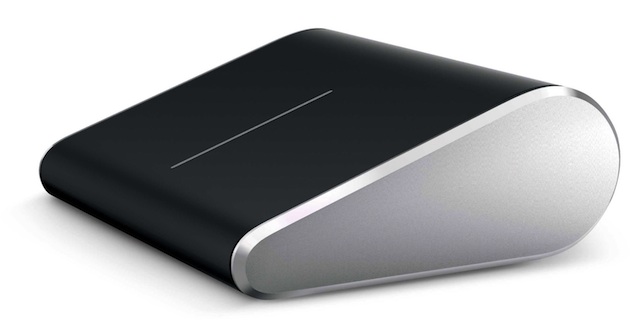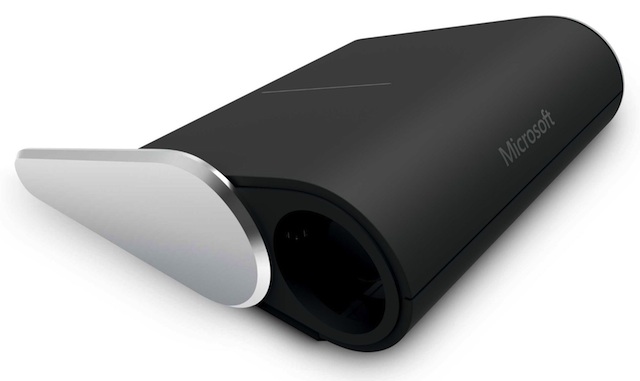 Microsoft does have a mouse with such features, however. TheTouch Mouse has been on the market for a few months, and while its shape is more or less conventional, its top surface supports complex multitouch gestures. Redmond has announced that the Touch Mouse's drivers and firmware will be updated for Windows 8 to support a range of new, Windows 8-specific gestures, using one, two, or even three fingers.
The Touch Mouse is neither very compact nor designed in any particular way to be packed or carried with a tablet, but it's the superior choice, functionality-wise, to the Wedge mouse. This is what makes the Wedge mouse seem like a big missed opportunity to us. One of the annoyances of using a tablet as a workstation is the need to reach up frequently and interact with the screen to perform gestures. Even desktop users might find themselves hankering for a more fluent alternative to Windows 8's hot corners. The Touch Mouse almost completely solves both issues. The Wedge mouse doesn't.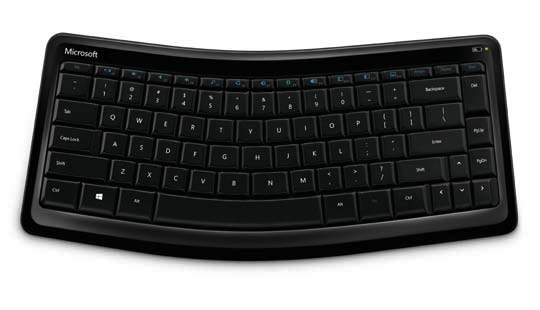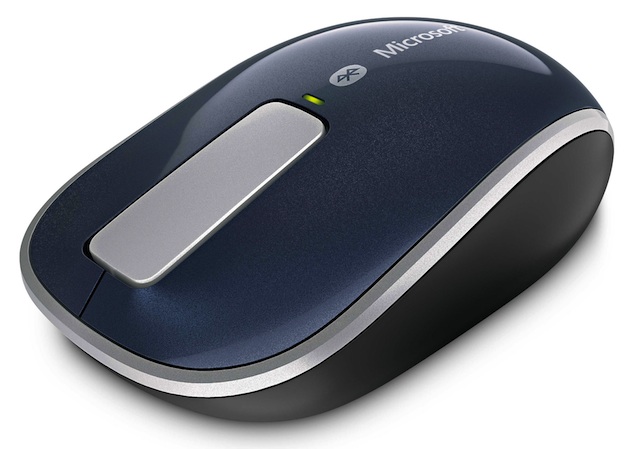 In addition to the three more advanced items, Microsoft is also introducing a new Sculpt Touch Mouse and a Sculpt Mobile Keyboard. The Sculpt mouse, like the Wedge mouse, supports only single-finger four-way touch scrolling. Both of the devices use Bluetooth, and will retail for $49.95.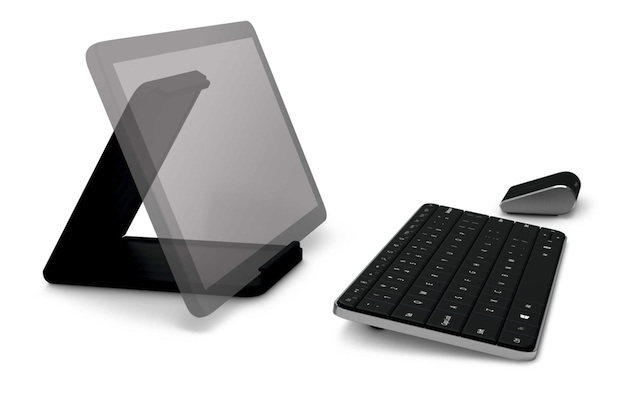 The Wedge Mobile Keyboard is priced at $79.95, the Wedge Mobile Mouse at $69.95, and the Touch Mouse at $79.95. The Touch Mouse is available immediately, while the other two are listed only as "coming soon" on Microsoft's website.